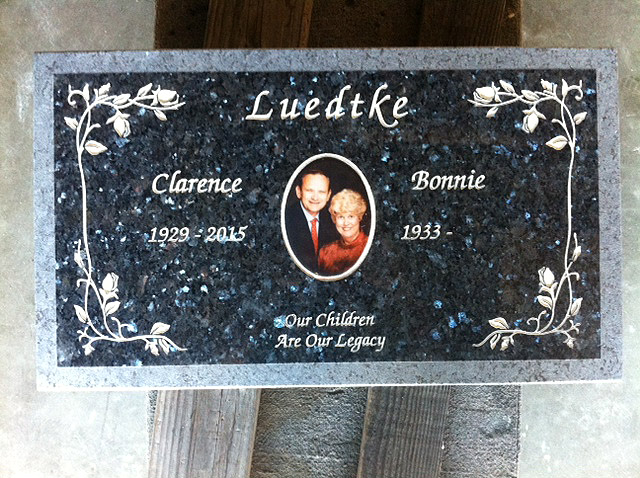 Headstones from centuries ago often contain names, dates, phrases and poems. Nowadays, the memory of a deceased one holds the same aspects. We are familiar with many headstone photos of famous individuals – combined with their personality through their gravestone information.
Headstone photos can come in a lot of sizes and styles. They can be round, square, oval, heart-shaped, printed on ceramics or illustrated directly on the grave. However, the best way to go are ceramic photos for headstones – lasting the longest time and ensuring great quality.
Headstone Photos: A Picture That Lasts
When you see headstone photos containing a portrait of someone or a couple, you engage in another sense of memory. Looking at their eyes, smile and overall look lets us imagine how they lived, what they valued most and what legacy have they left. Through headstone photos, many generations can connect on a better level with their ancestors.
The ceramic picture memorials are the best way to connect with a deceased one. They are also the highest quality example of gravestone photos present in the marketplace. Available on the marketplace for more than a century, they are proven to stand the test of time and can be seen everywhere. Headstone photos add a special touch to headstones, and are an affordable choice for anyone who wishes to honor their loved ones and ancestors in a remarkable way.
Ceramic Memorial Headstone Photos: The Technology Behind Them
The ceramic memorial headstone photos are nowadays made through a cutting-edge technology. The modern digital printing with special ceramic toners and firing the decals onto a porcelain at extremely high temperatures is the 'state of art' when it comes to headstone photos.
Additionally, there are many possibilities for headstone photos before they are actually imprinted. The technology nowadays offers image retouching,  background removal or combining the photos of the deceased into a single picture.
Undoubtedly, headstone photos are the best way to remember a memory that lasts. You can make your loved one's headstone unique through the variety of styles, including flat grave markers, bevel markers, slant headstones etc. They can perfectly match your loved ones' interests, desires or personalities. From scenic landscapes to their hobbies – our ceramic memorial headstone photos are meant to meet your most tailored needs. Also, they are put to life to perfection and provide a lasting, brilliant color that can be done in just minutes without any risk of damaging the gravestone.